Computer Service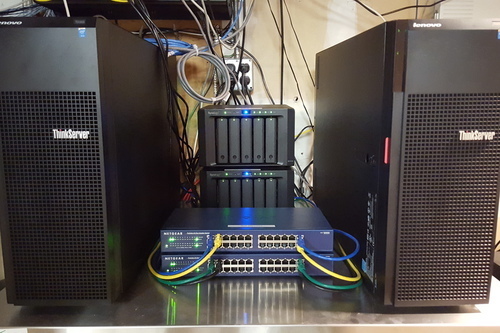 Redundant Servers and SAN
Servers, Desktops, and Laptops
If you're in the market for new computers, hardware, software, or any other computer equipment, Network Services Group can furnish you with the latest products at a competitive price.
NSG selects only top-quality, reliable components for all of our systems. Our staff is dedicated to the highest level of computer service to all our customers in Ann Arbor, Brighton, and Howell as well as Oakland, Livingston, and Washtenaw counties. Each system is custom designed to provide top performance, reliability, and value.
Which processor should I get? How much RAM do I need? NSG can help you maximize your investment in technology.
We also provide repair services, complete network installation, maintenance & security, website design, web hosting & website optimization, and many other quality services.
Need computer service in Ann Arbor or the surrounding areas? We serve business clients in Ann Arbor, Brighton, Howell, Farmington Hills, Novi, and all other cities in Livingston, Oakland, and Washtenaw counties.