NSG Resources
---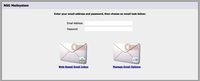 NSG's Web Mail interface. Access your email from anywhere with an Internet connection. If you need to check your email while away from the office, this is the way to do it.

Please report any email issues here.
---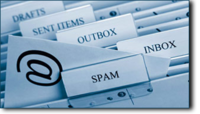 Web Based Email Control Panel: This is where you log in to adjust all of the settings for your account, including junk mail filtering, vacation messages, and changing your password.

Are you experiencing email delays? Learn more about Configuring your Greylist settings.
---