How Experienced Computer Consultants Can Change Your IT Game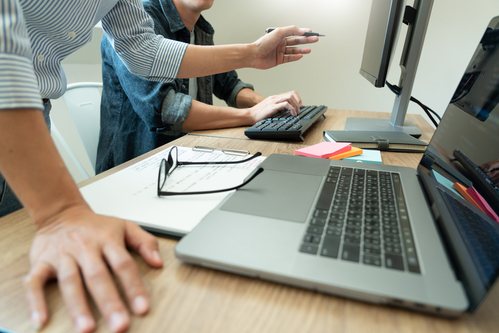 In the era of Covid, more and more people need to work remotely.
In the era of ransomware, it's more important than ever to have good security practices, business class antivirus software, and a robust and thorough backup system.
It's also important to keep your systems updated, monitored, and maintained. NSG helps our customers with all these things (and more!) including technical support for their day-to-day activities.
Over the years, we've picked up many new clients who switched to us after becoming unhappy with their previous support company. Usually the complaints are similar:
"They don't show up or call us back."
"We have the same problems over and over."
"I asked them to setup a new computer for me and they didn't install all my programs or copy over my data." Worse, upon closer inspection (which is the first thing we do), we find that they don't have backups or antivirus, and are running older and unsupported systems and software.
"Our systems are slow and we're having so many computer issues."
Sound familiar?
The first few of those are easy to fix. We do show up and call people back. We also take great pains to carefully plan migrations to new systems and copy all data and programs. Beyond that, we work with our customers to implement thorough and reliable backups, business class antivirus, and keep their critical systems monitored and maintained. It's amazing how people who maintain their systems have less overall computer and security issues as compared to people who don't.
From NSG's founder, Don Prior:
"I started NSG in 2001 – 20 years ago at the time this article was written. They say most businesses fail within the first 3-5 years. I'm happy to report that we made it over the hump, and I'm so very grateful for our customers, many of whom have been there from the beginning. I've also worked hard to build a great team over the years, and am also grateful for their support and commitment to helping our customers with their technology needs."
Get Rid of IT Headaches with an Experienced Team on Your Side
Technology has certainly changed over the years, but our focus and commitment has remained the same – helping our customers get the most out of their technology investment and setting them up for success. This is even more important in today's technology driven world, and especially with viruses, malware, and ransomware becoming more and more prevalent.
Want to take your IT to the next level? We can help! Spend less time worrying about security issues or frustrating PC problems and spend more time growing your business.
Working with us is easy: give us a call to schedule a free initial meeting with us where we can meet you, see what your setup is currently like, and find out more about your goals and concerns.
With 20 years behind us, we look forward to working with you and supporting your business for the next 20 years and beyond. After all these years we are still passionate about technology and supporting our customers. Contact us today to get started!