Do You Have An IT Support Specialist In Ann Arbor?
When your computer crashes – does your IT support call you back?
When someone in your office opens an email with a virus does your IT support know what to do?
When you need tech upgrades or new hardware, does your IT support do the job right?
Professional IT Support Specialist in Ann Arbor
Someone opens an email with a virus and it infects the entire network. Someone's ancient computer dies and all the critical data is lost because there weren't any backups. The company website goes down because someone forgot to renew the domain name. We've seen it happen many times to businesses – fortunately, we know what to do!
At Network Services Group we've been helping businesses since 2001. From computer support and technical support in Ann Arbor to IT outsourcing throughout southeast Michigan – we have the tools and experience to make sure your business is up to date with the latest technology – and we make sure the job gets done right.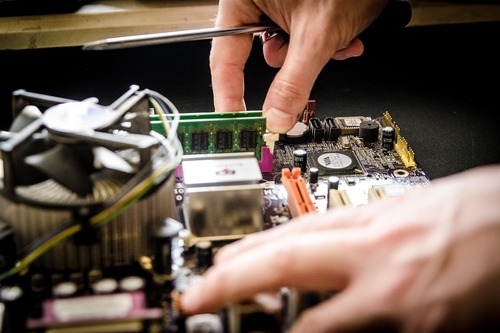 As an IT support specialist in Ann Arbor, we provide key services to help your business thrive:
Regular Computer Support
This doesn't mean we build you a computer, hand it over, and say "goodbye!" Our coverage plans include regular maintenance, on-site repair, and tech support. Always want the newest equipment? We offer scheduled upgrades so your equipment is always top-of-the-line. If something isn't working correctly, we'll always take your call and dispatch one of our technicians ASAP.
"A great company. I love the interaction. Responsive and agile. Great customer care. I would refer them again and again and again..." -John L.
Business Website Hosting
Having your website built properly and hosted securely can be a real headache. Our techs make it easy. Hosting your business website with us ensures that your information is safe, your data is secure and backed up, so if there is a problem it's dealt with quickly and you don't suffer any catastrophic loss and you won't have to wait on the phone for a random customer service agent to eventually get to your call.
Full Network Consulting and Support
From servers to data storage and backups to network security – it's important to have a team of professionals with experience and who stays up to date. As an IT support specialist in Ann Arbor, we've got the equipment and facilities to ensure that your business computers and network remain free from harmful viruses. We can even set up an internal business email system that will automatically weed out spam to help prevent viruses and spyware.
IT Support Specialist You Can Count On
If your server crashes, if your computer and software are out of date, if your data isn't properly secure and backed up – we'll be there for your business. If you don't have a dedicated IT support specialist or if the coverage you've got doesn't live up to your expectations, Contact Us or give us a call at 877-815-6974.