Local IT Support Done the Right Way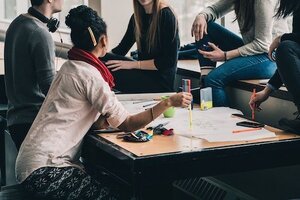 Are you a local business in Ann Arbor?
Would you like to focus more on what you do, and less on your technology?
Do you need reliable IT support?
NSG specializes in helping small businesses with their computer and network support needs. We've been around since 2001, so we've been doing it for a while now.
Technology and business requirements have changed over the course of the years, and as a company that provides IT Support services, we strive to keep up with the times.
One thing that we are seeing more and more of is insurance companies providing our customers with cyber security questionnaires, asking them to answer questions about their firewalls, end point protection, network monitoring, multi factor authentication, backups, and numerous other topics.
The writing is on the wall – insurance companies are getting tired of paying out for cyber security attacks that could have been prevented and will either deny coverage or base your rates on your cyber security preparedness.
As an IT support company, we like to see that our customers are well protected, their systems are backed up and kept up to date with security patches, and their network and systems are proactively monitored. In addition to this, many of our customers have additional requirements being imposed by their customers, partners, and vendors, such as data encryption, user training, and data retention policies.
At NSG we understand that all of this can be complicated and confusing. However, we work with our customers to help them understand what all of this means, what is required, and help them implement sensible cyber security policies to support their computers, networks, and business activities.
Dependable IT Support in Ann Arbor
You don't need to be an IT expert or have an IT department on staff. With one phone call, you can have the experts at NSG on your team. So, you can worry about your business, and let us worry about your IT support in Ann Arbor.
Contact Us or give us a call at (877) 815-6974 to schedule a consultation.
We've served businesses in Ann Arbor, Ypsilanti, Howell, Brighton, Hartland, Pinckney, Novi, Farmington, Wixom, Adrian, Detroit, Troy, and surrounding areas for over 15 years.