No More Tech Support Horror Stories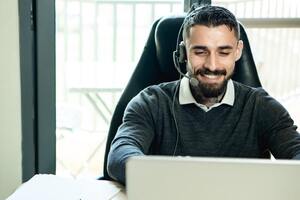 Are you struggling to find the right tech support for your business?
Technology powers your business. When it doesn't work, productivity goes down and frustration levels go up. When you need tech support you don't want to have to "open a ticket" and be "put in a queue." You want to pick up the phone and call and talk to someone who can provide you with the help you need.
At Network Services Group we've been providing tech support and consulting services to small businesses for over 20 years, offering a more personal level of service, and helping our customers experience the positive side of what technology has to offer.
In addition to providing tech support to our clients, we also help set them up for success with our proactive maintenance and monitoring plans, ensuring their computers and devices are up to date with security patches and reliable and robust backup systems are in place.
We help companies with all of their IT needs big and small. Everything from "my computer is slow" to cloud and server migrations.
Some of our clients tell us horror stories about dealing with their previous IT support companies, saying things like "they were hard to get ahold of, they wouldn't call us back and don't show up for appointments, and worse – when they do show up nothing gets fixed and it seems like we have the same problems over and over again."
If any of that rings a bell with you, then maybe it's time to make a switch. Don't "open a ticket" and get "put in the queue." Instead call NSG at 877-815-6974 and get the help you need and the personalized service you deserve.
Tech Support Ann Arbor, Michigan
Network Services Group is dedicated to providing professional computer and network services and expert tech support in Ann Arbor and the rest of southeast Michigan. We'll make sure your needs are taken care of, gets done as promised in a thorough timely manner. Contact us or give us a call at (877) 815-6974 today.