Don't Waste Your Time with Unreliable Tech Support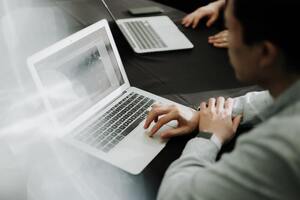 Does your company need reliable tech support?
Do you need someone you can depend on?
At Network Services Group, we focus on helping support small businesses with their computer and network needs, and offering comprehensive IT solutions for your business needs. We know how critical your technology is. Your business depends on all your systems running smoothly. A single technology issue can bring your business to a grinding halt. You shouldn't have to cross your fingers and hope someone shows up to help, or wonder if they have the experience to get the job done.
We can't tell you how many times we have picked up new clients and found that they don't have any solutions in place for backups, antivirus, and system patching. In several cases some of our new clients didn't even have the passwords to their own servers and equipment, and were afraid to ask their existing IT company for that information.
Rule #1 – If you are afraid to ask your IT company for a list of your passwords, then you are dealing with the wrong IT company.
We understand that we work for our customers (and not the other way around) with the goal of helping them experience the positive side of what technology has to offer. In our experience it seems that a lot of other IT companies have missed that part of the equation.
No backups. No antivirus. No battery backups. No system patching. No passwords. NO GOOD!
Rule #2 – If your IT company sounds like a villain from a James Bond Movie (Dr. No) then you are dealing with the wrong IT company!
Without good backups and antivirus, you are one malicious email away from having a really bad year. But it doesn't have to be that way! With the right IT solutions in place, you can set your self up for success so that your technology works for you and you can focus on what you do best.
Need IT Solutions in Ann Arbor? NSG is Here for You!
Good IT support doesn't happen by accident. It happens by picking the right IT company to provide support. If your computers and network aren't working for you, then please reach out to Network Services Group for your IT Solutions in Ann Arbor and start experiencing the positive side of what technology has to offer.