Celebrating 20 Years as Computer Consultants in Ann Arbor!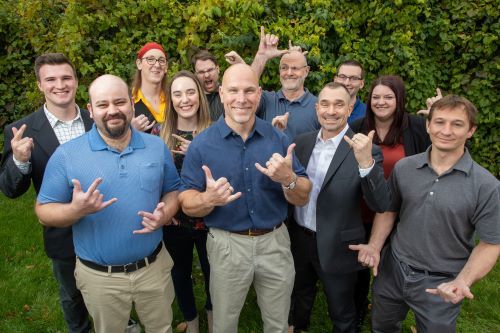 NSG is proud to enter its 20th year as computer consultants in the Ann Arbor area! By sticking to our principles of knowing what it is, getting it done, and effectively communicating the results, we've built up long-term trust in our relationships with customers. We're grateful for all the clients who've worked with us over the years and will continue to diligently provide the high-quality services that they've come to expect!
We've seen the technological landscape drastically change since we've been in the business, but we've remained highly committed to providing cutting-edge tech services to our clients and staying on the forefront of computer security.
Our 20 years of experience as computer consultants in Ann Arbor make us the right choice for your business's IT needs. Our expert team is experienced in:
Network setup and security
Network monitoring and maintenance
IT support
Backup services
Web hosting
Web design
SEO and internet marketing
And even custom programming
We provide top notch service and support with communication that you can depend on—we will always keep you in the loop!
From NSG Founder Don Prior:
"Wow, how time flies! I started Network Services Group on September 1st, 2001, and we are coming up on our 20th anniversary. A lot has changed in the world during that time, but the one thing that hasn't changed is our commitment to helping our customers get the most out of their technology. We are grateful for the support of our customers over the years, and look forward to being able to support them and their technology needs both now, and in the future."
An Ann Arbor Computer Consultant You Can Count On
If you're looking for reliable backups, IT security and maintenance, or computer consultants in the Ann Arbor area, our team would love to work with you!
Give us a call at (877) 815-6974 or contact us to schedule a consultation.
We've served businesses in Ann Arbor, Ypsilanti, Howell, Brighton, Hartland, Pinckney, Novi, Farmington, Wixom, Adrian, Detroit, Troy, and surrounding areas for 20 years.