Providing Security and IT Support in Ann Arbor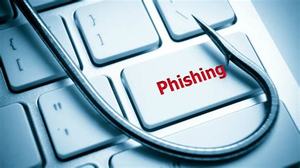 It's all over the news: "Shark Tank" host Barbara Corcoran lost nearly $400,000 in a recent email scam.
You don't have to be a millionaire investor to be targeted by cyber-attacks like this! In fact, some 43 percent of cyber-attacks target small businesses.
Luckily, NSG has network security and email solutions suited for small business, including training, security reviews, system monitoring, firewalls, and antivirus. If you need IT support in Ann Arbor and Southeast Michigan or are tired of spam and phishing, we've got your back!
A Simple Mistake
Phishing is the attempt to gain access to information, passwords, or money through disguising oneself as a trustworthy person or organization online. And it's not always high-tech "hackers" either.
In Corcoran's case, it came down to just one changed letter. An email address that was nearly identical to her assistant's sent her an invoice for a real estate renovation. The invoice was for a legitimate German company, FFH Concept GmbH. Corcoran wired the money over, and only discovered her mistake when her assistant was copied onto a reply for the original invoice.
It's not a surprise that 95% of security breaches are due to human error.
Cyber-Attacks: A Threat to Every Business
Corcoran made her original fortune in real estate when sold The Corcoran Group for 66 million in 2001. Since then she's written best-selling books, hosted "Shark Tank," and owned and run several other investment companies.
Corcoran was targeted by what's known as "spear phishing." All of us think we're smart enough to detect phishing, but it's not all mass emails from Nigerian princes. Spear phishing isn't a mass email, hoping to fool one or two gullible users. Instead, this technique targets an individual with information and language specific to them.
Think about how quickly you read the average email. Like most of us, you probably scan it and glance at the sender. It's not particularly difficult for a hacker to exploit this. Luckily, this means you can defend against phishing attacks too. In fact, we've been doing just that for years.
IT Security Solutions for Your Business
Network Services Group offers services and knowledge to protect your business from cyber-attacks. Our secure email filters out spam and phishing, and our network technicians provide support if something goes wrong.
Cyber-attacks happen all the time, and many aren't even discovered. Personal records can be stolen, and information and finances compromised. When something goes wrong, do you have someone to call?
If you're looking for IT Support in Ann Arbor, contact us at (877) 815-6974, or get our FREE internet security guide!