Windows Server Patch Problem?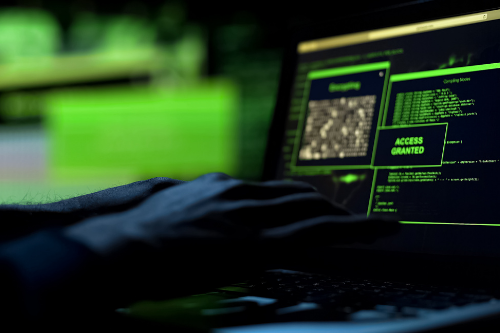 The problem may be much bigger than you thought!
Did a recent Microsoft update freeze your system?
Do you have staff on hand who have the knowledge and time to deal with critical software issues?
When you own a small business, challenges can appear at any time from sources you'd least expect. When business owners worldwide installed the February 9th Windows Exchange Server update, they were met with one of those unexpected challenges. An issue with the component that installs Windows updates caused the update to "stall" at 24%, leaving many customers puzzled.
Who has time for IT issues?
If you were affected, you might have been left wondering what to do and how concerned to be. You may have shut off automatic updates to avoid future problems. We don't recommend that!
The stall wasn't the real issue. The real issue was the update that failed to install. It was meant to fix an error that left tens of thousands of computer systems unprotected worldwide – basically leaving the doors wide open to cyber-attacks. And there is ample evidence that criminal organizations have been taking advantage of this error.
Are you protected?
This particular update is so important to security worldwide that the government's Cybersecurity & Infrastructure Security Agency (CISA) recommends organizations who have been affected fix the issue immediately and that those who don't have the IT expertise to fix it disconnect their Microsoft Exchange servers from the internet until they can.
If you don't have IT staff, you may not realize the importance of those updates from Microsoft. And you probably don't have the time to become an IT expert on top of running your company.
As a business owner, you rely on your technology to do its job. And your clients rely on you. If your technology fails, your business is wide open to cyber-attack – and your clients can't depend on you.
What Should You Do?
Microsoft has provided a patch. If you have an in-house Exchange Server – and IT expertise – you should install the patch immediately.
Installing the patch removes the vulnerability, but it does NOT remove any exploits that were installed before the system was patched. Those affected should:
Install the patch.
Download and run a scanning tool to ensure no exploits were installed.
Cybersecurity companies have reported cyber-attacks targeting Microsoft Exchange around the world. ESET reports they've identified at least 10 groups attempting to exploit the vulnerability. CISA has issued an emergency directive about the risk posed by leaving so many networks open to attack. You can find updates and guidance from the government agency here.
What if You Don't Have an IT Expert?
It's critical to install the update right away, but it's also critical to install the update right. The process is time-consuming and has multiple steps requiring IT knowledge and troubleshooting.
If you don't have an IT expert on staff, we highly recommended you seek expert help.
For more information from Microsoft about identifying and defending against potential attacks, as well as links to information, guidance, and helpful tools, click here.
Do You Need a Dedicated IT Team?
Cyber security is becoming more complicated as hackers become more sophisticated. If you aren't an IT specialist or don't have a dedicated IT team, you can be at risk and not even know it. At NSG, our IT specialists put your security first. We look for security issues and potential issues. When we find them, we take the necessary steps to protect our clients before they have a problem.
While many businesses are struggling to update their Exchange Server, or are even unaware they are at risk, NSG has already updated our clients' systems and ensured their networks are safe.
NSG is Your Dedicated IT Team
Cyber-attacks are on the rise and every business connected to the internet is at risk. Keep your business safe by maintaining good backups and by ensuring that your systems are monitored, maintained, and kept up to date with security patches.
You don't need to be an IT expert or have an IT department on staff. With one phone call, you can have the experts at NSG on your team. So you can worry about your business, and let us worry about your IT.
Contact Us or give us a call at (877) 815-6974 to schedule a consultation.
We've served businesses in Ann Arbor, Ypsilanti, Howell, Brighton, Hartland, Pinckney, Novi, Farmington, Wixom, Adrian, Detroit, Troy, and surrounding areas for over 15 years.