Don't Open That Suspicious Email!
Did you and your employees just get a suspicious email?
Whatever you do – don't open that email!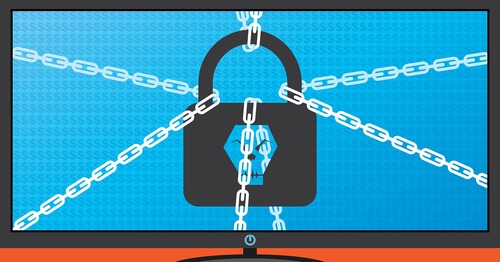 On August 13th over 20 local Texas governments were targeted in a massive ransomware attack that crippled payment processing and shut down server access for many cities and townships. All it takes is one person who isn't paying close attention to open the wrong email and click on a bad link and you're in a heap of trouble. You don't want to be the guy who opened that email! Make sure your people are trained and aware of the scams, but most importantly make sure you have a dedicated IT support specialist for your Ann Arbor business to help prepare for this kind of attack.
Protect Yourself with Regularly Scheduled Data Backups
Ransomware is a simple scam. They lock you out of your server or even your workstations and demand money. You can try paying them – but they're criminals so there's no guarantee they're going to do what they say. On top of that, paying them encourages them to keep trying the scam. Up to date data backups are your best means of protection. By having redundant on-site and off-site data backups, you're protecting yourself from the painful financial consequences of being hacked.
Keep Your Network Security & Antivirus Up-To-Date
Having powerful business-rated antivirus software is an essential frontline defense. But having that software isn't enough – it needs to be maintained and updated all the time. When you get an alert that there's an update, don't just click "ignore" because it's inconvenient at the moment. The 10-15 minutes your machine needs to update is well worth it compared to the time and money you could lose because of a ransomware attack.
Network Services Group LLC – IT Support Specialist in Ann Arbor, MI
It's pretty simple – keep your virus protection up-to-date, train your people so they don't ever open suspicious emails, and maintain active data backups. The alternative is you sock away a lot of extra cash in case you're hit by a ransomware attack. There are businesses and communities losing hundreds of thousands of dollars due to these attacks. Can you afford that?

At Network Services Group we provide full IT and computer support. Our packages include routine on-site and off-site data backups, network security and antivirus protection, with regularly scheduled maintenance plans. Contact Us or give us a call at (877) 815-6974 to schedule a consultation and download our free Internet Security Guide.