Awareness Is the Key To Your Cyber Security
What steps do you take to maintain your personal and business cyber security?
When you're out and about do you log into public WiFi zones?
Do You Need an IT Support Specialist in Ann Arbor, MI?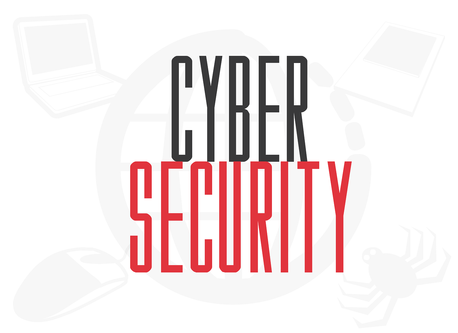 Basic Awareness is essential for your Cyber Security
Hackers and scammers are getting more sophisticated all the time. It used to be that you could be protected with any routine security software – but today that's just not enough. You need to be constantly aware not only of the websites you visit, updating your passwords, but you also need to double-check emails, phone numbers, and even public Wi-Fi networks!
Double Check Your Emails
Just because the name looks "familiar" that doesn't mean it's from someone you know. Hackers and scammers are very clever and use any number of schemes to cloak their identities to make them look like someone else. That email that looks like it could be from a client or relative, it could well be a fake account designed to get you to open the email and click on a link. If you're not sure – ask. If it's a business client email – email that client directly and ask if they sent you that message.
Update Your Passwords
No one likes having to remember passwords and it's easy to just use the same password for every account. But that's not safe. The longer you keep the same password the easier it is for some scammer to compromise your account and get access to every other account you have. If it's been "years since you changed your passwords" now is as good a time as any to give them an update.
Screen Your Calls & Don't Reply to Strange Text messages
Robocalls are annoying as it is, but now they're posing a security threat to your sensitive financial information and data. The latest scam is random text messages posing as someone you might know who "got a new number." This scam is designed to infiltrate your mobile device and if you do any mobile banking or maintain business accounts on your tablet or phone – that information could be at risk.
Be wary of public Wi-Fi zones.
It's fun to work from a coffee shop for a change of pace, but that free Wi-Fi zone could be compromised. Just because they don't require a password, doesn't mean they're safe – or that the coffee shop is actually running that account! It could be someone in the coffee shop with a mobile hotspot who is trying to skim your data. If there's a credit card payment required to use it – log out immediately!
IT Support Specialist for Ann Arbor, MI Businesses
Your data needs to be safe and secure for your business to thrive. As an IT support specialist for Ann Arbor businesses, we see compromised laptops and business machines all the time. We offer a variety of security and system monitoring packages to help businesses secure and backup their sensitive information. If a cyber-attack does happen, the downtime and damage is mitigated.
If you need help with your business' cyber security, Contact Us or give us a call at (877) 815-6974 today!