Avoid Tech Support Headaches
Are you having trouble keeping your system secure?
Have you just lost all your critical business data and can't locate your backups?
Is your equipment going at a snail's pace rather than light speed?
At Network Services Group we have over 17 years of experience providing tech support to Ann Arbor area businesses and surrounding communities. From viruses to shoddy data storage to low-quality hardware and sub-par maintenance plans, we frequently see common tech support problems that prevent businesses from staying up and running.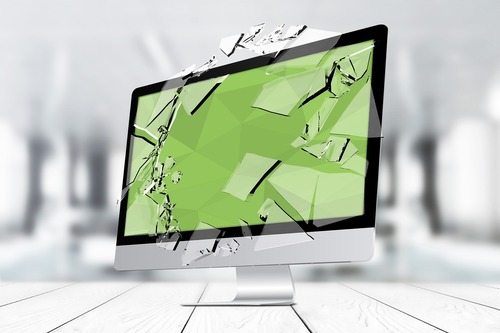 Data Security
Viruses, malware, adware – they're big problems and can become a disaster for your business. People click bad links. It happens all the time. Simple scanning and removal software can help, but having a secure router and a strong firewall is even better. Once you have your security in place, it has to be maintained to make sure upgrades are installed and up to date and equipment is running properly.

Data Backup
This is essential to keep data safe and secure, but many businesses overlook it. Or worse, they think they have data backups when they don't. You're absolutely going to want onsite multi-generational backups as well as offsite backups to guarantee your data is reliably and regularly backed up. The last thing you want is to lose everything only to discover too late that your backups aren't up to date.
Computer Equipment and Hardware
Quality counts. Some out of the box systems are great, but they may not be built with your needs in mind. Turn to custom built computers, laptops, or workstations that have been designed for your business' needs – not someone else's. On top of that, you're going to want a maintenance plan in place to keep things running, handle failures, and regularly supply new equipment to ensure your business stays ahead of the game.
The best way to solve tech support problems is to prevent them from happening in the first place. With strong data security systems, reliable data backups, and quality hardware coupled with a premier maintenance service plan – your business will be on a strong foundation for success. If you've been going it alone or if your tech support team isn't getting the job done – we're here for you.
At Network Services Group, LLC. we want to see clients succeed. When things aren't working right we know it can be frustrating. That's why it's our mission to make sure your business always runs smoothly.
Local, Friendly, Tech Support in Ann Arbor and Surrounding Areas
Located in Ann Arbor, Michigan, Network Services Group is dedicated to providing professional computer and network services and expert tech support to businesses throughout the state of Michigan. We'll make sure your needs are taken care of, gets done as promised in a thorough timely manner. Contact Us or give us a call at (877) 815-6974 today.