Trusted Business Web Hosting
Trust Professionals with Your Business' Web Hosting!
It may seem smart and cost-effective to let someone in your office set up your business email, website domain name registration, and even build your website – but it's actually not always a good idea. For a variety of reasons, taking the easy approach can create big problems down the road and can become one titanic knot to untangle.
People don't always stay with a company for thirty years. People move or change jobs. Critical information isn't always properly stored - it happens all the time. When the person who set everything up leaves or deletes the email that had your account passwords and it comes time to renew your domain name, your website and email could disappear in the blink of an eye and stay down until everything is resolved. That's valuable time your business can't afford to lose.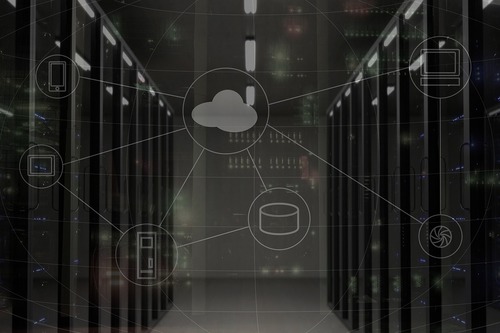 Expert Web Hosting in Ann Arbor, Michigan
Working with Network Services Group will prevent the worst from happening to you. We've provided professional and secure email and DNS hosting services to Ann Arbor and southeast Michigan area businesses since 2001.
This is an actual nightmare scenario that happened to one of our clients before we hosted their domain name system:
Someone in the client's office set up their domain name system with a commercial provider. Sometime later, the web host provider emailed them several times to let them know their account agreement was about to expire and needed to be renewed. After no response, at 5PM on a Wednesday during peak business hours, the web host deleted their DNS. In an instant, their website disappeared. Their email didn't work. Worst of all, they didn't even know why!
We were able to log in and restore the zone file, which fixed their website and email – only to have the domain name provider delete the zone file, breaking their website and their email all over again.
Thankfully for the client, we hosted the actual website so they didn't lose any critical data or the site itself. We took control of the domain name system and moved it to our register, allowing us to actively monitor the site and solve problems without having to go through a middle man domain name provider or customer service. Since we took over, the client hasn't had to deal with any problems and their website and email continue to run smoothly.
DNS Web Hosting You Can Count On.
Avoid the worst by letting NSG handle your DNS registration. Your email will stay active. Your website will stay up and function well for your customers. Your hosting company won't delete any critical data. We have servers located onsite and in several data centers each with redundant internet connections and backup power sources. Additionally, each server is maintained with up-to-the-minute security updates and are regularly audited for data security and reliability. When problems happen, we're there to solve them right away. To secure your website and business email, click here or give us a call at 877-815-6974 today!