Tis the Season of Giving!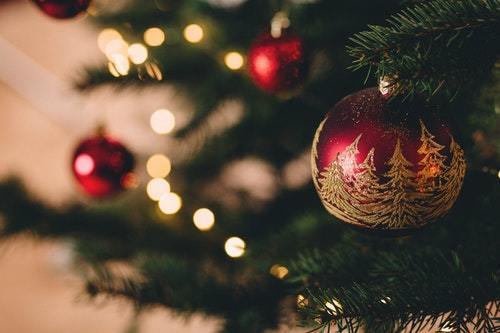 Network Services Group and our sister company, Michigan SEO Group, feel honored and privileged to serve our clients. Doing so has made it possible for us to be able to give back to the community. Each month we make a charitable contribution to at least one organization that makes a difference in their community.
Here are the organizations that really called to us this past year – organizations whose contribution and impact have deeply touched people's lives and created a better world around us.
Henry Ford Museum
The Henry Ford is a collection of authentic objects and stories from America's past, with a special focus on ingenuity, resourcefulness, and innovation. It has its origins in the personal collections of Henry Ford, who collected Americana and restored local historic buildings. The Henry Ford includes the Museum of American Innovation, Greenfield Village, and Ford Rouge Factory. The Henry Ford hosts educational programs, field trips, competitions, and special events that focus on STEM curriculum combined with entrepreneurship and invention.
To learn more or contribute, visit the website.
Lanai Cat Sanctuary
Lanai Cat Sanctuary is an outdoor home to rescued cats on the Hawaiian island of Lanai. It is funded entirely by donations. Volunteers have built shelters and climbing structures among the trees on the property. It is home to 600 rescue cats who all receive names, microchips, regular veterinary care, and plenty of love from volunteers and visitors who come to visit, play with, and adopt cats. Most were rescued from the island's large population of feral cats. Homing them at the sanctuary not only protects the cats, but also protects the native bird population which includes several endangered varieties.
To learn more or contribute, visit the website.
Yankee Air Museum
The Yankee Air Museum's mission is to educate visitors on our nation's aeronautics and aerospace industries while inspiring national pride. The museum includes part of the Willow Run Bomber Plant, producer of B-24 Liberators and home to the iconic Rosie the Riveter campaign during World War II.
The museum also partners with the Ann Arbor Hands-on Museum and Leslie Science and Nature Center to develop educational programs with a STEM focus.
To learn more or contribute, visit the website.
Brain Injury Association of Michigan
BIAMI is dedicated to supporting those affected by brain injury, raising awareness of the impact of brain injury, and advocating for prevention, education, and research. They work towards a goal of making access to services and support available for all those affected by brain injury.
To learn more or contribute, visit the website.
Fisher House
A Fisher House is a "home away from home" for Veterans and their families while they receive treatment at the nearby VA medical center. They combine private, home-like family suites with welcoming community areas where the resident families can meet and support one another. The Fisher House Foundation covers all costs so the families can focus on healing.
To learn more or contribute, visit the website.
ASPCA
The American Society for the Prevention of Cruelty to Animals (ASPCA) is a national animal welfare organization committed to protecting and advocating for vulnerable animals. They shelter and re-home animals, provide medical treatment, rehabilitate abused animals, and work with law enforcement, government, and the legal system to protect animals. In 2019, they assisted with the rescue, protection, care, or placement of over 400,000 animals.
To learn more or contribute, visit the website.
Wounded Warrior Project
The WWP is dedicated to improving the lives of servicemen and women, and their families, injured in military conflicts since 2011. WWP offers programs and community support for those who suffered wounds, illness, or injury – physically or mentally – in the service of our country. All programs, support, and services are free. Their programs address mental and physical health, financial wellness, and both community and peer connection.
To learn more or contribute, visit the website.
Air Force Museum
Located at Wright-Patterson Air Force Base, the National Museum of the United States Air Force is dedicated to conserving and sharing the history of the Air Force and its current mission "to fly, fight and win." It features exhibits from the early years of the Air Force to the Space Shuttle to modern flight. It also offers educational programs and is a popular location for military reunions.
To learn more or contribute, visit the website.
Alzheimer's Association
The Alzheimer's Association is focused on care, support, advocacy, and research of Alzheimer's and other forms of dementia. The organization funds research towards prevention, treatment, and finding a cure for this devastating disease. They advocate for research and healthcare at the state and federal level, and also connect caregivers and individuals with Alzheimer's to care, support, and education.
To learn more or contribute, visit the website.
Big Brothers Big Sisters
BBBS matches mentors with at-risk children to help them see the world from a different point of view. They develop mentoring relationships that often grow into supportive, life-long friendships. They help build critical social and emotional skills that have a positive and lasting effect on the child's self-esteem and long-term success. BBBS serves children through community or school-based programs, but also military children, and children with incarcerated parents.
To learn more or contribute, visit the website.
United Way
United Way supports a variety of programs focused on the common good, especially related to heath, education, and financial stability. Their free community-based programs include early childhood education, tax preparation, human-trafficking awareness, support for seniors and caregivers, a confidential resource referral hotline, and more. They also work on long-term recovery in communities affected by disaster.
To learn more or contribute, visit the website.
Maui Food Bank
Maui Food Bank operates in Maui County, which has one of the highest rates of food insecurity in Hawaii. Their goal is to fight hunger in Maui County by distributing food through community partnerships. They partner with over 120 agencies and programs to provide safe, nutritious food to over 32,000 people per month, including youth programs, a Senior Mobile Pantry, SNAP recipients, food insecure college students, and more.
To learn more or contribute, visit the website.
In 2021, we'll continue our tradition of giving monthly to organizations that give so much to others. This season of giving will be especially hard on organizations like these that depend on volunteers and donations to continue their good work. If one of our favorites above inspired you to give, we thank you!
If you have time or money to donate, we encourage you to reach out to a cause that feels right to you. Organizations like these appreciate every bit of help!
NSG and MSG wish you a safe and joyous holiday season!