Is Unreliable IT Support Putting Your Business at Risk?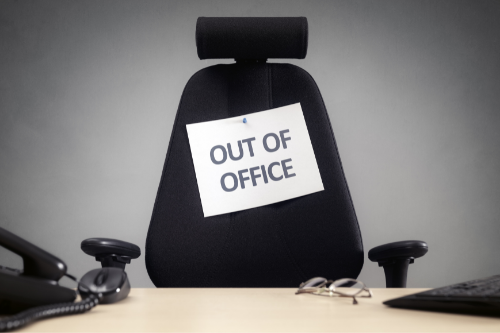 Is your business experiencing the same IT problems over and over?
Are your IT projects regularly over budget and missing deadlines?
Do you keep leaving messages for an IT expert who doesn't show up?
Reliable IT Support is Hard to Find!
It's not just you. It's hard to find reliable IT support in Ann Arbor, Brighton, Wixom, and all the surrounding areas. It's frustrating — but the problems you're running into are all too common. We hear about it all the time, most often from business owners looking for help picking up the pieces their previous IT support left behind. Sometimes it's an issue that didn't get fixed correctly (over and over). Other times it's simply that their "on call" IT support specialist just doesn't return their calls or, worse, scheduled a visit and then never showed up.
That isn't just bad business; it's just plain rude. At NSG, we were raised better! Joking aside, we built our business on certain uncompromisable principles: honesty, integrity, responsibility. We simply can't imagine treating our clients like that.
Downtime is Lost Revenue
We know how critical your technology is. Your business depends on all your systems running smoothly. A single technology issue can bring your business to a grinding halt. You shouldn't have to cross your fingers and hope your IT specialist shows up, or wonder if they have the experience to get the job done.
When your IT support specialist is unreliable, what is it costing you?
Lost productivity
Potential for data breach or loss
Lost revenue
Potential damage to client relationships and reputation
That's a lot of damage because someone didn't care enough to show up.
We're Not Like the Other Guys
We believe that technology should help people live positive and productive lives. Our formula for success is knowing what it is, getting it done, and effectively communicating the results. We put the best interests of our clients first, and we work diligently to put all of the pieces together to make them work. Above all, we believe in making it a great experience for you.
Our promise is that we:
Return phone calls
Show up for appointments
Solve problems, not recommend them
Keep up with the latest technology
Know what works and what doesn't
IT Support You Can Trust
Cyber-attacks are on the rise and every business connected to the internet is at risk. You can't afford to have IT problems.
You don't need to be an IT expert or have an IT department on staff. With one phone call, you can have the experts at NSG on your team. So you can worry about your business, and let us worry about your IT.
Contact Us or give us a call at (877) 815-6974 to schedule a consultation.
We've served businesses in Ann Arbor, Ypsilanti, Howell, Brighton, Hartland, Pinckney, Novi, Farmington, Wixom, Adrian, Detroit, Troy, and surrounding areas for over 15 years.