Leave Your Computer Problems in 2020!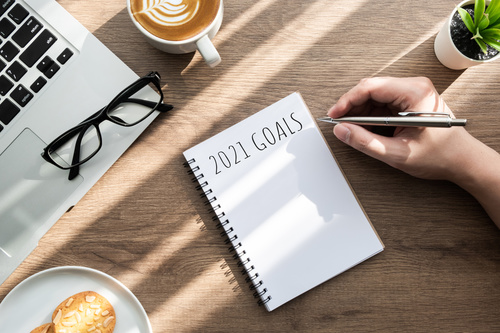 There's no doubt 2020 was a tough year for business! The pandemic and related health and safety regulations put unthinkable stress on our businesses – and many are still struggling to stay afloat from the loss of income. If you were also affected by network or computer issues or didn't have the technology on-hand to ride the e-business surge caused by lockdown conditions, it may have been the worst business year you can remember. As we move into the new year, we can be sure of two things:
E-business and work-from-home are here to stay, and
So are the technical and security challenges that came with the boom in e-business.
The sudden nationwide move to remote work caused small-businesses problems like:
Inadequate technology
Equipment shortages
Bandwidth and server load issues
More complex security needs
Privacy concerns
When the pandemic started affecting business last spring, most everyone thought we'd have a short quarantine period and then resume business as usual. Nearly a year later, it's clear now that business-as-usual has to change to meet ongoing safety concerns. The popularity of e-solutions this past year created a safer and more convenient business model, and it's that convenience that will keep e-business booming moving forward. Is your business ready for increased e-commerce and remote networking?
If 2020 was as tough on your computers and network as it was on health and business, you probably feel like you carried the weight of the world into 2021! But the last thing your business needs is to carry computer issues from 2020 into the new year.
What if we told you that you don't need to carry so much stress into 2021?
Call NSG for IT Support
Located in Ann Arbor, NSG specializes in helping companies in Southeast Michigan with their computer and network needs. Our specialists offer:
Network setup
Network security
IT support
Computer service
Web hosting
Web design
SEO and internet marketing
And even custom programming
We can keep your servers and workstations up to date, verify backups, scan for viruses and malware, and check system health.
We've served businesses in Ann Arbor, Ypsilanti, Howell, Brighton, Hartland, Pinckney, Novi, Farmington, Wixom, Adrian, Detroit, Troy, and surrounding areas for over 15 years.
Contact Us or give us a call at (877) 815-6974 to schedule a consultation.
Call NSG, because even the smallest of small businesses needs IT support in our changing world.