IT Outsourcing | Ann Arbor | Network Services Group
At Network Services Group, we work with a lot of small businesses, helping them with their computer and network support needs. For most of them, it makes more sense to bring us in for IT outsourcing in Ann Arbor and SE Michigan rather than hire their own in-house IT person.
The benefits of outsourcing your IT support include:
More resources (access to the entire NSG team versus just one person)
More knowledge and experience (20 years supporting small business networks and computers)
Remote monitoring and maintenance
Less expensive as compared to the cost of hiring a fulltime employee
You control costs (select pay as you go or full managed services)
Our customers find that it is surprisingly affordable to outsource their IT support versus hiring someone directly. In addition to controlling costs, you also get accessed to a more diversified skillset, and more experience with supporting the various systems that small businesses rely on to for their business needs.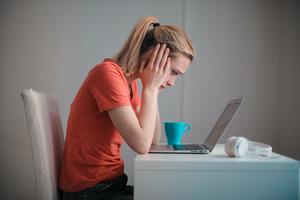 Consider what it would cost to hire someone fulltime. The more experience they have, the more you are going to pay. Even so, a typical IT person has maybe worked at 4-5 different companies, and thus has experience with a limited number of systems.
Now consider an IT support company that has been around for 20 years, and has a diversified staff that has worked with hundreds of different customers supporting dozens of different systems.
Also keep in mind that good people are hard to find – trust me, I've looked. Most IT people today are highly segmented. "What do you know about servers?" "Uh, not much, I'm the desktop guy." "Well, what do you know about the network? We need to make some changes to the firewall?" "Uh, not much – better call the network guy." Weak!
As a small business, you need support for all of that stuff (desktops, servers, and networking), and you don't want to have to go out and hire 3 different people to get it. Worse, a lot of inexperienced IT support people have only a limited understanding of network and computer security and disaster recovery. In this day and age that is a huge liability, not only for them, but for any business that hires them.
Cybersecurity is and will be one of the biggest issues in the years to come. Companies that don't have their security dialed in face the prospect of losing valuable time, data, and money.
As a small business, hiring an in-house IT support person with limited experience and knowledge of security could be a huge mistake. By outsourcing with the right company, you save money and gain access to a team with a broader arrange of knowledge and experience.
Focus on your core business and leave the IT to the experts. At Network Services Group, we've been in IT outsourcing in Ann Arbor and all SE Michigan for years. We'd love to have a chance to work with you and your company and help you experience the positive side of what technology has to offer. Contact us today!