How a Local Computer Service Company Can Help You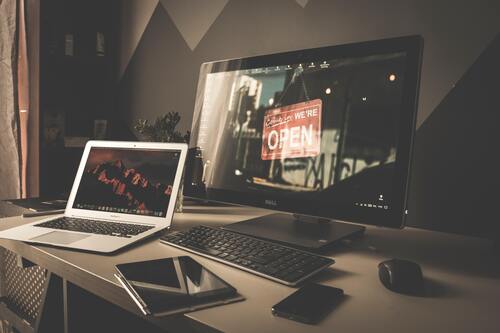 Are you overwhelmed by all the new technology on the market? Having a hard time determining what products best fit your business needs?
Do terms like RAM, GPU, or processor core stop you in your tracks when reading a product description?
If you're in the market for new computers, hardware, software, or any other computer accessory, NSG is here to help! We can find you the latest products at a competitive price.
Servers, Desktops, and Laptops
At NSG, we only select top-quality and reliable components for all of our systems. We have been providing reliable computer services in Ann Arbor for over 20 years! We've handled just about any IT issue you can think of!
Support: Whether remote or on-site, we can help. We provide support for all your IT needs. Troubleshooting your desktop server, hardware troubleshooting, virus protection and prevention, network security, system performance support, and so much more! Check out everything we service here!
Computer Sales: In the market for new tech? From desktops, laptops, servers, routers, monitors, and switches, we've got what you need! Our staff is dedicated to providing the highest level of computer services in Ann Arbor.
Working with NSG means working with people you can trust. Business relies on technology, and so do we! That's why our mission is to provide the best service and products on the market.
Try Local Computer Services
Why wait on hold with commercial computer service companies when you can work locally?
Get your computer services in Ann Arbor through NSG, and you'll always get someone who can help.
Contact us today to work with real people you can depend on!