Be Proactive Against Cyber Attacks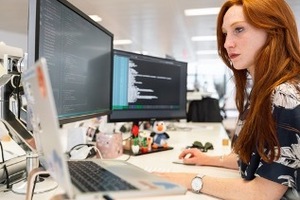 Are you worried about the online safety of your business?
Do you want to proactively block cyber-threats?
In this digital age, cyber security is one of many issues business owners must worry about. With hackers and scammers constantly trying to steal your information, it can be hard to feel safe. Being proactive is the best way to combat these attacks and put your mind at ease.
Due to the recent political unrest overseas, we were alerted by the Michigan State Police warning of potential internet security threats to watch out for. Certain IP addresses were flagged as unsafe and at risk of causing harm. NSG was able to get ahead of these threats and proactively block these IP addresses for all our clients with maintenance plans. These clients know they can focus on running their business instead of worrying about the safety of their information online.
Knowing if your business is vulnerable can be helpful in taking the next steps in being proactive against cyber-attacks. Any company of any size can be a target, but whether your company falls victim is influenced by certain factors, like:
How attractive your data might be to a hacker
How important it is to your company that you respond quickly to an attack
How strong your security is, and if you have good IT support
How prepared your employees are to recognize a potential attack
Computer Consultants Ann Arbor
At Network Services Group, we work with small businesses to make their experience with technology both positive and productive. We take care of their security so they can focus on what they do best – running their business!
We will keep your servers and workstations up to date, verify backups, scan for viruses and malware, and check system health. Our formula for success is knowing what to look for, getting it done, and effectively communicating the results.
Imagine how relieved you'll feel when you know that your network and computers are secure, and your computers and backups are working optimally. Our 20 years of experience as computer consultants in Ann Arbor make us the right choice for your business's IT needs.